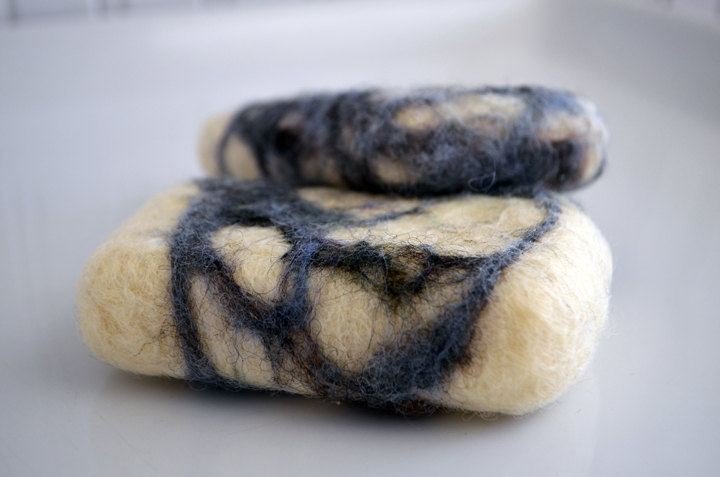 Felted Soap Bar
These moisturizing, handmade Southampton Soap Company soaps are wrapped in softly spun, naturally anti-fungal wool to create an exfoliating, fragrantly lathering, long-lasting bath time soap that works like a natural loofah.
After each use, store it on a soap dish that will allow all sides to dry out.

Please note, this is not just a felted soap - we MAKE the soap as well. Many listings feature felted soaps but they are not handmade. You are getting an all natural beautiful soap inside!

Ingredients: Saponified cold-processed oils of Palm, Coconut, & Olive oil, purified water, essential oils, assorted clays & botanicals. For external use only. Approximately 3+ oz.

This listing if for ONE felted soap bar. Made to order.