Healing Salve with Arnica & Comfrey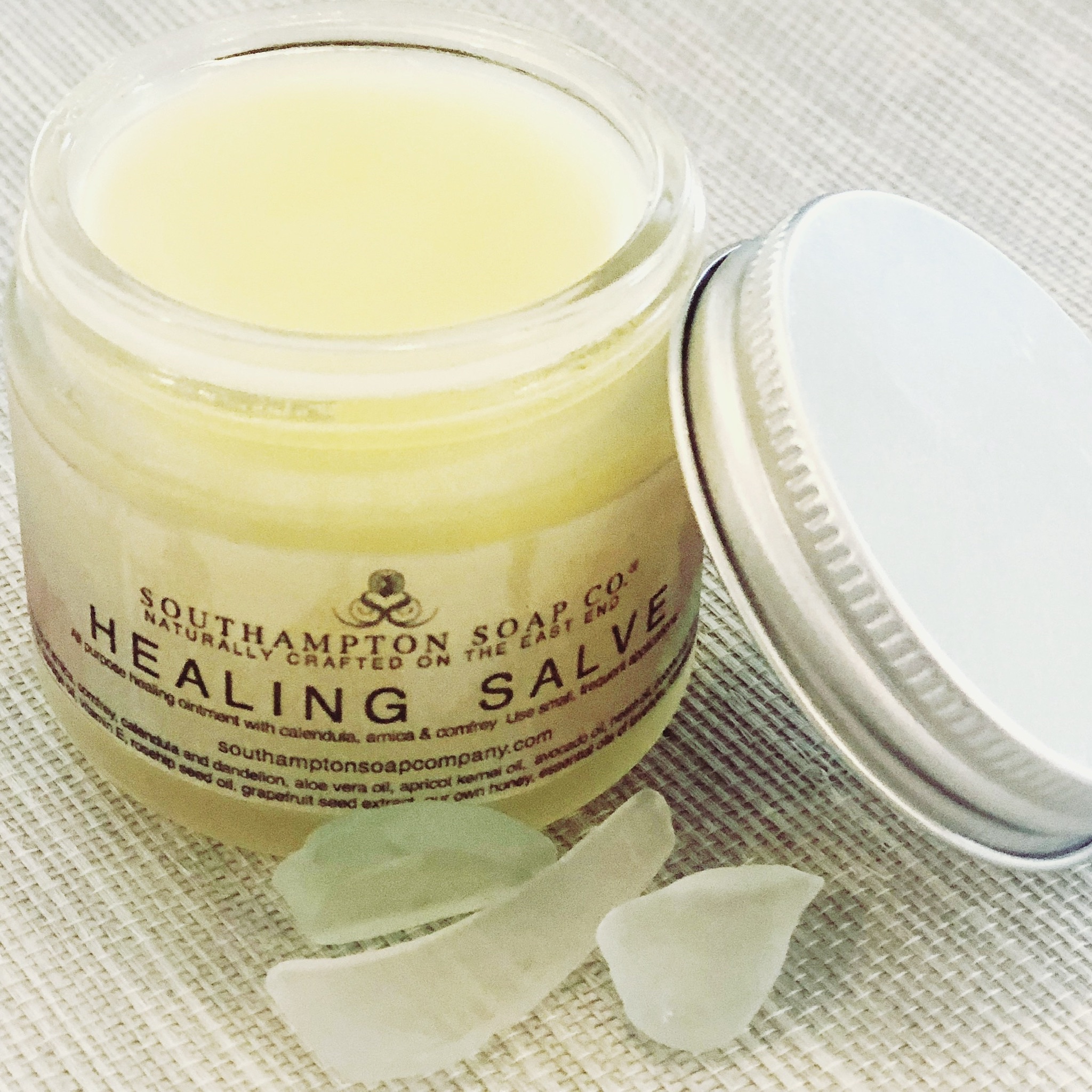 Healing Salve with Arnica & Comfrey
We combine arnica, calendula, borage and comfrey along with many other healing herbs in a beeswax base, our own honey, vitamin E and essential oils to make our Healing Salve, and it is all you will ever need.

We put the botanical, natural power of plants like arnica, comfrey, borage and calendula to work to heal cuts, scrapes, bruises, burns, athletes foot, pains, poison ivy, eczema, bug bites and more.

Some of the properties of these plants include but are not limited to:

Arnica soothes pain, swelling and trauma to tissue.

Borage oil restores moisture and smoothness to dry and damaged skin and has the highest known source (24%) of an essential fatty acid called gamma- linolenic acid (GLA)

Calendula speeds the healing process (among a myriad of other magical things)

Comfrey reduces inflammation

Dandelion kills unwanted bacteria

Evening primrose soothes dry, cracked irritated skin

Neem oil contains extraordinarily high levels of antioxidants that help to protect the skin from environmental damage.

We also use our own local honey which is antiseptic and creates a barrier on wounds that's breathable, like skin. It also helps preserve our salve.

Our Healing Salve is filled with rich oils yet doesn't leave skin greasy. Why? Your skin is smarter than you think, it knows good stuff when it feels it and soaks it right in - gratefully.

Store in a cool dry place out of sunlight. Keeps up to one year. Available in a 2, 4 & 8 oz. jar.
***NOTE: Packaging may vary.